Web Services
« Return To Previous Page
New Cassel Business Association
The New Cassel Business Association (NCBA) needed a site to share information with its members and community. We developed a custom membership module and classified system on top of a wordpress install.
Our Role
Wordpress, HTML, CSS, Graphic Design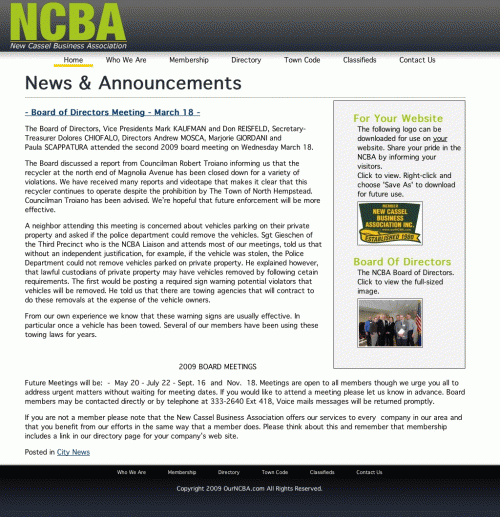 Copyright Compugeeks, Inc. 2003-2013. All Rights Reserved. Call us today at 516-694-1414.